We have a range of digital books published by Collins ELT


Click the cover to buy the Kindle edition
A practical teacher guide book for teaching spoken English to young children. Easy to read and full of practical information, Introducing English to Young Children: Spoken Language explains how very young and young children begin to acquire English, suggesting how teachers and parents can 'tune into' young children's developmental needs and support them.
A practical teacher guide book for helping students to improve their communication skills in English. How can teachers bridge the gap between the language of the classroom and the world outside? The lively activities in this book give learners a chance to experiment creatively with newly-acquired language so they can communicate in a meaningful way in real-life situations.
Introducing English to Young Children: Reading and Writing, is a practical guide book, showing teachers how to use the highly-motivating Playful Approach when starting to teach reading and writing to pre-school and lower primary-aged children. There are ideas for creative and meaningful projects and help for teachers to plan, manage and assess lessons. The book explores how children move towards becoming autonomous learners using strategies they have acquired in their first language.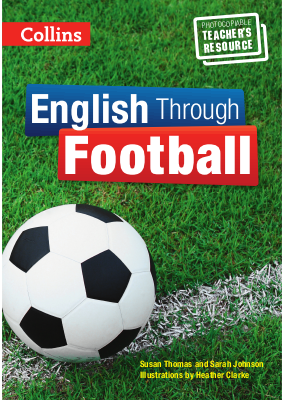 English Through Football provides generic language and practice through the universally popular theme of football. With wonderful activities for group and pair work, the materials can be used all year round and in any syllabus. With over 100 photocopiable pictures and lesson plans, handout templates and craft activities, English Through Football provides a unique and fun approach to teaching English.